Once again I was able to take on one of my diverse tasks as a lecturer at the August Everding Theater Academy. Our About Me videos with the 3rd acting course are over! I have continued to refine the overall concept for this over the past four years.
Alex Schaad, director and former HFF student at the camera, was there again this year.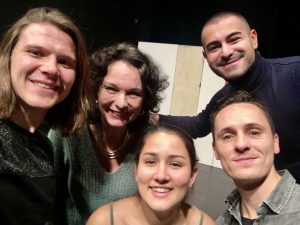 The About Me videos are an important acquisition tool for aspiring actors to apply for the first days of shooting. Each of the students develops their own "script" for this and then selects the desired image and sound sequences from the entire filmed material in order to "assemble" them themselves into the final About Me video . They are supported in the film editing workshop by Zeno Legner and Daniel Asadi
at the HFF.
The students then upload their videos to the usual actor platforms and to Castconnectpro In this way they can be "found" by directors and casters and "if everything fits together" they can get their first days of shooting.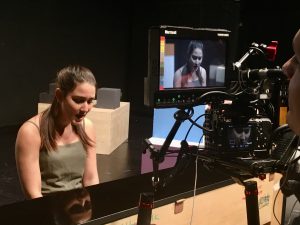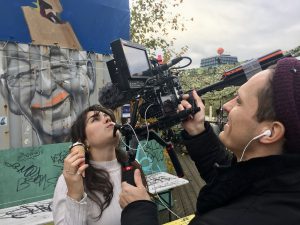 We shot with Luiza Monteiro, Tamara Ginés, Oskar Bloch, Aydin Aydin, Sebastian Kremkow and Fabio Savoldelli. You can be curious! The blog of the theater academy